Award Ceremony.
Nidadavolu Malathi will be awarded Koduru Parvathi Memorial Award at a meeting on September 10, 2022, organized by Siricona Whatsapp and Koduru Parvathi Memoria Award Committee.
Also, a book, Nidadavolu Malathi Rachanaa Sourabhalu (Fragrant writings of Nidadavolu Malathi), an analytical study of Malathi's writings during past 7 decades, by Seela Subhadra Devi will be released on the same occasion.
Readers, who are knowledgeable in Telugu language) are invited to participate in the meeting.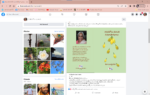 Nidadavolu Malathi
September 4, 2022