Chataka Birds
By Nidadavolu Malathi
[A first generation Indian woman's immigrant experience in America]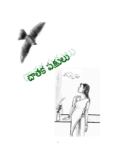 Introduction.
I moved to America in 1973 from Andhra Pradesh, India. It took me a decade to get over the culture shock I had experienced. That was the starting point for this novel.
I worked on this novel with three basic premises:
1. Ill-conceived and/or unsubstantiated notions are prevalent in both cultures, about Americans in India and about Indians in America.
2. Basic human values, hopes, fears, aspirations, and primary needs such as food, shelter and human relationships, are the same across all cultures. The difference is in the manner in which each culture addresses those characteristics.
3. Those characteristics originate from environment, population, and available resources.
Also, I strongly believe that a good read must be able to transpose the reader into the story's nuance. If it does not do so, it has failed its function, in my opinion.
I began writing this novel in my mother tongue, Telugu, in 1984, and completed it in 2004. It was serialized on www.APWeekly.com.
Currently, the novel is being serialized on www.neccheli.com. I have made extensive revisions in this version in 2021.
In this English version, once again, I have made significant changes, with the target audience, non-native speakers, in mind.
The title, Chataka refers to a mythological bird, supposed to be flying around in the sky, and awaiting, with its beaks turned upwards, the fresh raindrops from the sky for its food. According to the legend, the bird would not accept water from any other source except the fresh raindrops from the sky, and only in a specific season.
I used the metaphor to describe Indian immigrants in America in pursuit of happiness and material comforts. The comparison, however, ends there. The culture shock emanating from the cultural conflicts they face is a lot harsher and harder to handle.
I am thankful to my good friend and author, Judith Ann Adrian, https://judithadrian.com/ for her valuable suggestions.
I am thankful to my Facebook friends, Rama Neelakantham and Suman Latha Rudravajhala for providing information about Chataka bird.
Also, I must mention a comment I had received long time ago, when I had submitted my translation of a story to an American Journal. The editor wrote to me that footnotes were just right; not too many, not too few. To that end, the footnotes are meant not to be elaborate explanations, but only helpful in understanding the context in this story.
Read, enjoy, comment, if you please. Thanks.
Nidadavolu Malathi
May 13, 2022
The Chataka Birds Continue reading →